Live at Rockpalast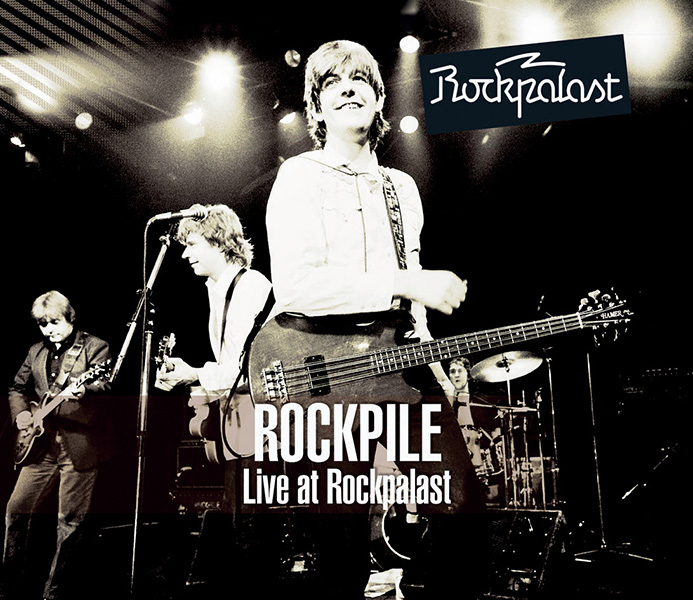 Live at Rockpalast
RESTORED CONCERT PERFORMANCE on REGION FREE NTSC DVD: (Audio selection of Stereo and 5.1 Surround Sound)
REMASTERED STEREO SOUNDTRACK CD
ROCKPALAST is a legendary 'live' music TV show hosted in Germany by the WDR channel. It first broadcast in 1974 and has become a pan-European television institution. It has its own fan club and online forum, and in almost four decades, it has become a trademark of quality viewing and listening.
PERFORMANCE DATE: MARKTHALLE HAMBURG, GERMANY, 12 JANUARY, 1980. Their only appearance as Rockpile (though Dave Edmunds appeared solo later in 1983).
Rockpile was a tight, entertaining band combining the talents of Dave Edmunds (guitar, vocals), Nick Lowe (bass, vocals), Billy Bremner (guitar, vocals) and Terry Williams (drums). This is an essential release for fans, as Rockpile never released a 'live' album in their short lifetime.
Contains greatest hits from both Dave Edmunds' and Nick Lowe's stellar back catalogues. Features songs contributed by Mickey Jupp ('You'll Never Get Me Up In One Of Those'), Elvis Costello ('Girls Talk'), Chuck Berry ('Let It Rock' & 'Promised Land') and, of course, Nick Lowe - Stiff Records' songwriter supreme - including a version of his debut solo hit 'So It Goes'.
Informative booklet with twin liner notes - in English by Will Birch, noted British journalist, broadcaster, author and, expert on the Pub Rock and the 'Southend Rock' scene (of which Dr Feelgood were the leading exponents) - and in German by noted journalist and broadcaster Uli Kniep.
Expertly restored and remastered. Superb vision, outstanding sound. The best in the business!
Tracklist
DVD:
01. Sweet Little Lisa
02. So It Goes
03. I Knew The Bride (When She Used To Rock And Roll)
04. Switchboard Susan
05. Crawling From The Wreckage
06. Trouble Boys
07. Girls Talk
08. Three Time Loser
09. Born Fighter
10. You'll Never Get Me Up In One Of Those
11. Promised Land
12. Queen Of Hearts
13. They Call It Rock
14. Juju Man
15. Singing The Blues
16. Let It Rock / Let's Talk About Us
17. Down Down Down (aka Feel Like I'm Goin' Down)
Region Free NTSC DVD. Audio selection of Stereo and 5.1 surround sound
CD:
01. Sweet Little Lisa
02. So It Goes
03. I Knew The Bride (When She Used To Rock And Roll)
04. Switchboard Susan
05. Crawling From The Wreckage
06. Trouble Boys
07. Girls Talk
08. Three Time Loser
09. Born Fighter
10. You'll Never Get Me Up In One Of Those
11. Promised Land
12. Queen Of Hearts
13. They Call It Rock
14. Juju Man
15. Singing The Blues
16. Let It Rock / Let's Talk About Us
17. Down Down Down (aka Feel Like I'm Goin' Down)
Soundtrack In Remastered Stereo


ROCKPILE – LIVE 1980 "The Promised Land"
 

 
More Releases from Rockpile