Seven Moons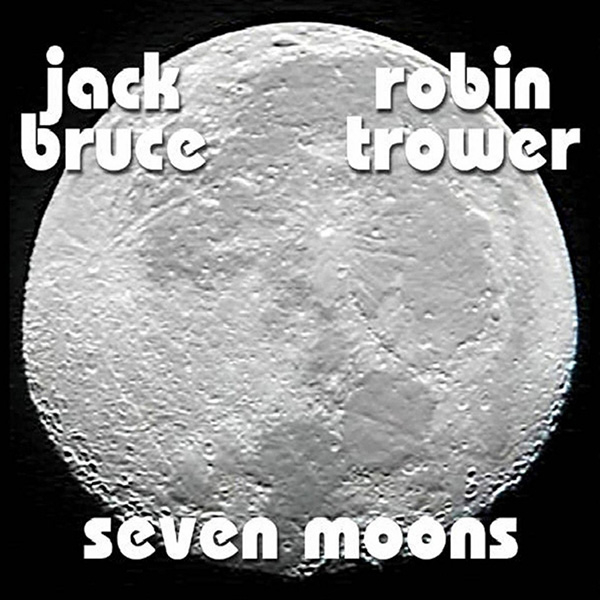 Seven Moons
A superb pairing by two of the most respected and admired musicians in the firmament of rock. Orbiting each other in an exchange of solar musical brilliance, are guitarist Rob Trower - who has a long history of achievement, starting with the Paramounts and Procol Harum - and Jack Bruce, the legendary bassist, singer and composer, best known for his work with Cream.
This excellent album, first released in 2008, marks the third collaboration by the two men since the early 1980s, when they first established joint credentials with 'B.L.T' and 'Truce'.
They are aided and abetted by the excellent Gary Husband on drums, ex-Level 42. They romp through 11 tracks, including the stand out title number and the wryly observant 'Bad Case Of Celebrity'. The mood is Hendrix influenced blues and Cream larded riffs - so think 1967, but in a modern context.
A real moon shot, not to be missed.
Tracklist
1. Seven Moons
2. Lives Of Clay
3. Distant Places Of The Heart
4. She's Not The One
5. So Far To Yesterday
6. Just Another Day
7. Perfect Place
8. The Last Door
9. Bad Case Of Celebrity
10. Come To Me
11. I'm Home
More Releases from Robin Trower