Songs From Renaissance Days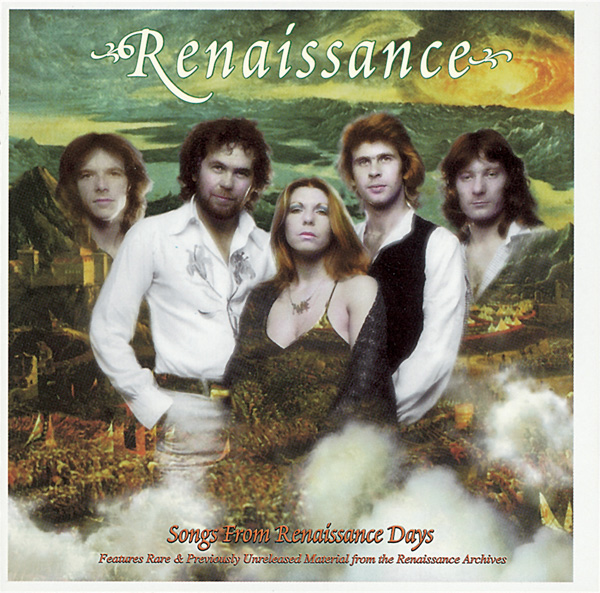 Songs From Renaissance Days
'Northern Lights' was the attractive melody that brought Renaissance to a wider public when it was a chart hit in 1978. A more recent version of this song is among the highlights of this invaluable collection of previously unreleased material by the British group.
While part of the progressive rock movement, Renaissance were distinguished by their intelligent use of poetry, classical music influences and the crystal clear vocal style of Annie Haslam. Her moving lyrical interpretations shine through the ten songs from the early 80s.
The tracks were especially selected by Annie together with guitarist /songwriter Michael Dunford. With guest musicians Eddie Hardin (organ) and Ian Mosely (drums), these sessions provide an insight into the band that retains a world wide following.
Tracklist
01. Africa

02. Dreamaker

03. Northern Lights

04. No Beginning No End

05. Only When I Laugh

06. The Body Machine

07. Writers Wronged

08. Island Of Avalon

09. America

10. You
More Releases from Renaissance