The Sweet Pretty Things (Are In Bed Now, Of Course)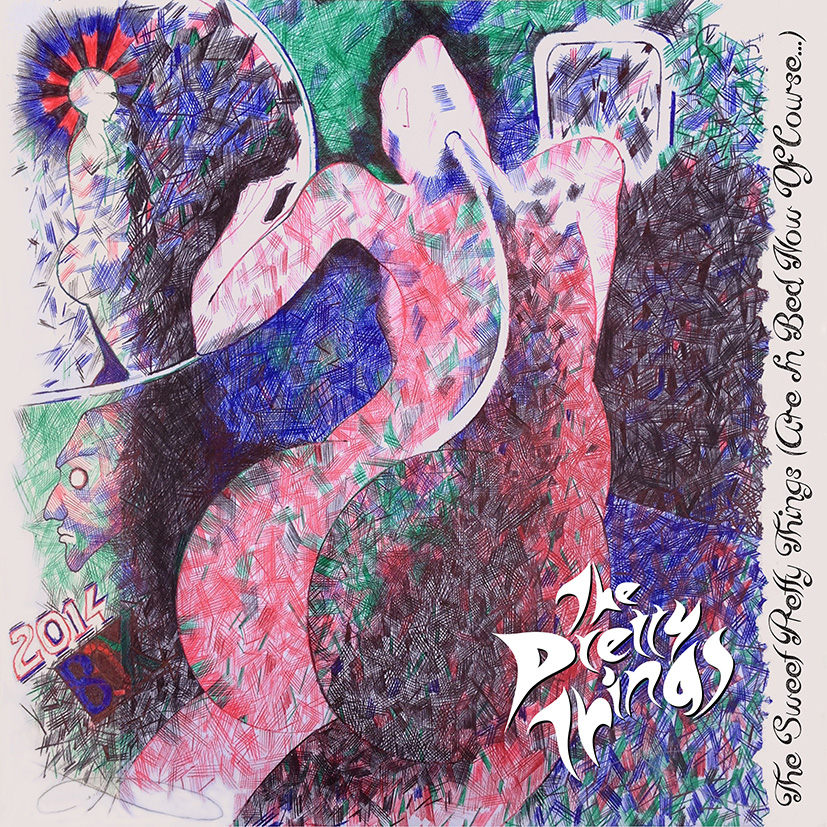 The Sweet Pretty Things (Are In Bed Now, Of Course)
THE PRETTY THINGS. VINTAGE 2015. IN FIGHTING FORM.
Following the acclaimed retrospective 'Bouquets From A Cloudy Sky' box set, here now is that long awaited brand new album…
A thundering and potent new recording from the legendary band, much admired by artists as diverse as David Bowie, Dave Gilmour, Van Morrison, Joey Ramone, Glen Matlock, Jack White, Serge Pizzorno & many others
Their first studio album for 7 years, and the 12th studio album in a career spanning 52 years changing the face of the music business with countless 'firsts' that no one noticed!
Recorded as true as possible to their 'live' sound and roots at the 811 Studios, entirely on analogue tape with a Trident Series 80 mixing console, giving it that cool, vintage-edged sound. Classic Pretty Things.
Striking cover features an original art work by Phil May.
The band will be touring in the UK and Europe in 2015, and the release is backed by an extensive PR and media campaign.
"…We set up the band's vintage backline of all-1960s Selmer valve amps, Jack's vintage Slingerland / Camco drum kit, put Phil on a high stool in the vocal booth, I threw up a few old, valve mics – and hit the record button. It was a really energetic and creative session, with everyone contributing fully in their own way and influences coming from all directions..."
Tracklist


℗2015 Repertoire Records
More Releases from Pretty Things, The