Into Your Ears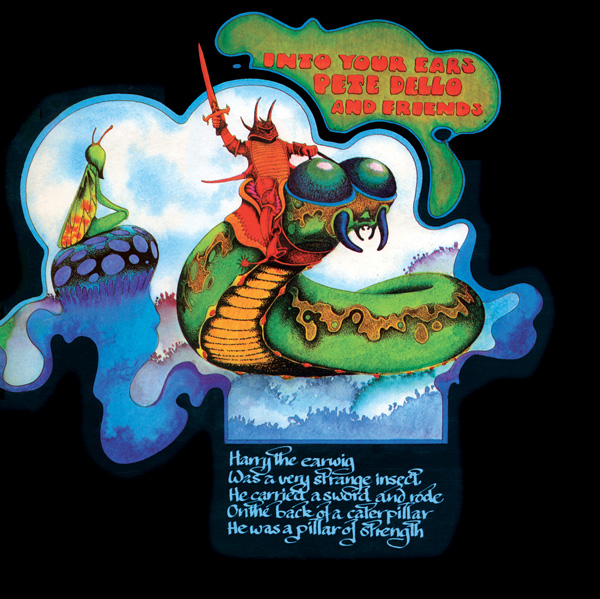 Into Your Ears
Singer/songwriter Pete Dello famously co-wrote 'I Can't Let Maggie Go' for UK pop group Honeybus, gaining a highly successful Top Ten UK hit 1968. Although Pete left the group shortly afterwards due to the pressures of pop, he remained a prolific writer whose work was much admired by critics and fellow musicians.
'Into Your Ears' was his debut solo album, first released in 1971. This long awaited CD re-issue contains a dozen diverse songs and performances that range from serious ballads to quirky fairy tales and humorous sing along ditties. With support from former Honeybus colleagues, including bassist/arranger Ray Cane, the album has since been hailed as a delightful masterpiece.
Among the highlights are 'Do I Still Figure In Your Life', a song covered by Joe Cocker and Dana, and 'A Good Song', with its amusing advice to all aspiring songwriters. The CD has four bonus tracks, including the A and B-sides of Dello's 1969 'Magic Valley' single and two more songs recorded in 1972. The informative liner notes include an exclusive new interview with Pete Dello talking about his music and career.
Tracklist
1. It's What You've Got
2. There's Nothing That I Can Do For You
3. I'm A Gambler
4. Harry The Earwing
5. Do I Still Figure In Your Life
6. Uptight Basil
7. Taking The Heart Out Of Love
8. On A Time Said Sylvie
9. A Good Song
10. It's The Way
11. Go Away
12. Arise Sir Henry
Bonus tracks
13. Taking The Heart Out Of Love
14. Uptight Basil
15.Here Me Lonely
16.Madame Chairman Of The Committee
More Releases from Peter Dello & Friends
Not found any release