Live At Rockpalast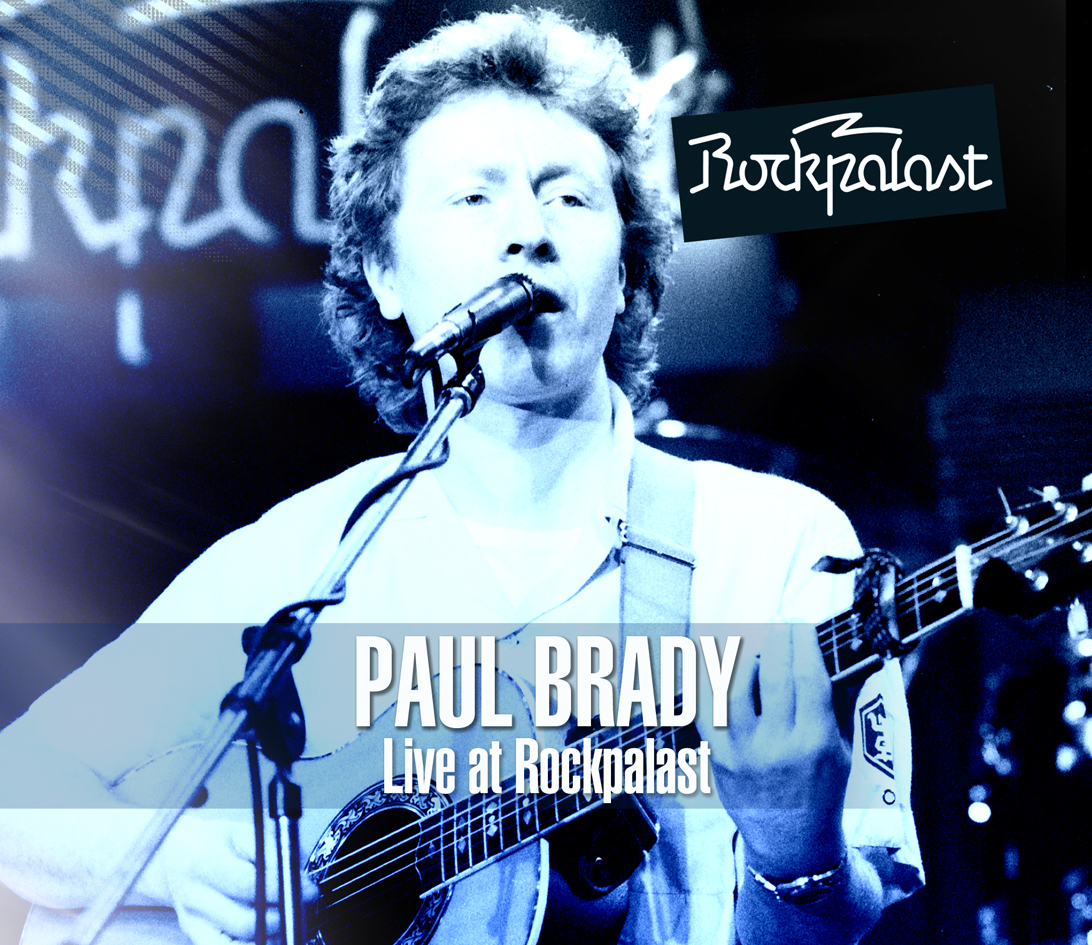 Live At Rockpalast
78 MINUTE SET FROM THE 1983 ROCKPALAST SHOW IN HAMBURG.
RESTORED CONCERT PERFORMANCE - REGION FREE NTSC DVD: (Audio selection of Stereo and 5.1 Surround Sound)
REMASTERED STEREO SOUNDTRACK CD
16-PAGE BOOKLET WITH DETAILED LINER NOTES AND NEW INTERVIEW WITH PAUL BRADY.
PERFORMANCE DATE: Live at Rockpalast, Markthalle, Hamburg, Germany 8th December, 1983
The renowned Irish singer-songwriter began his career with folk legends Planxty. In 1983, under Dire Straits management, he launched out in concert and on record as a rock act in his own name. This is an early concert from that key period.
Many of the songs featured on the set are from the acclaimed solo debut album 'Hard Station', played with a superb backing band that included Terry Williams (drummer for Man, Rockpile and Dire Straits), future Dire Straits guitarist Phil Palmer and keyboardist Kenny Craddock from Van Morrison's band.
Highlights include 'Steel Claw' (notably covered by Tina Turner the following year on her 'Private Dancer' album, with some of the same musicians).
Paul Brady continues to record and tour today, and was recently seen guesting with Bonnie Raitt, one of many to cover his songs.
The authoritative liner note contains a new interview with Paul Brady.
Expertly restored and remastered. Superb vision, outstanding sound. The best in the business!
Tracklist
DVD:
1. Intro
2. Not The Only One
3. Take Me Away
4. The Road To The Promised Land
5. Dancer In The Fire
6. Dance The Romance
7. Trouble Round The Bend
8. The Great Pretender
9. Crazy Dreams
10. Nothing But the Same Old Story
11. Steel Claw
12. Helpless Heart
13. Busted Loose
DVD running time: Approx. 78 mins
Region Free NTSC DVD.
Audio selection of Stereo and 5.1 surround sound.
CD:
1. Not The Only One
2. Take Me Away
3. The Road To The Promised Land
4. Dancer In The Fire
5. Dance The Romance
6. Trouble Round The Bend
7. The Great Pretender
8. Crazy Dreams
9. Nothing But the Same Old Story
10. Steel Claw
11. Helpless Heart
12. Busted Loose
Soundtrack in Remastered Stereo
More Releases from Paul Brady
Not found any release