Heads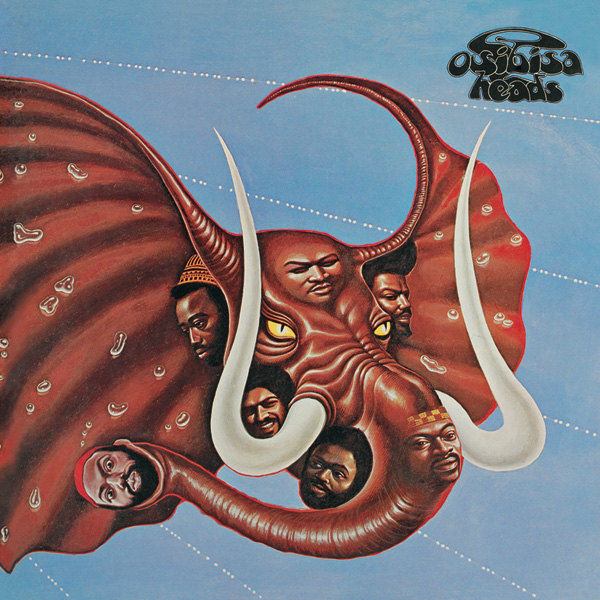 Heads
'WHEN THE HISTORY OF AFRICAN MUSIC IS ULTIMATELY WRITTEN, OSIBISA WOULD HAVE HAD PROBABLY THE GREATEST IMPACT OF ANY GROUP'. Stevie Wonder
Now available on CD in Digipak format.
Pioneering Afro-rock band's third classic album from 1972, following UK chart LPs 'Osibisa' and 'Woyaya'.
Last album from original 'Beautiful Seven' line up.
Features evocative African-inspired artwork by cover by Mati Klarwein, famed for his covers for Santana ('Abraxas') and Miles Davis ('Bitches Brew').
Contains the outstanding tracks 'Ye Tie Wo', 'Che Che Kule' and 'Mentumi'.
Includes 2 bonus tracks: The single version of 'Wango Wango' and B-side 'Ana-Bo'.
Booklet with authoritative and extensive liner notes written by respected 'Record Collector' journalist Michael Heatley Includes interview with Osibisa founder Teddy Osei.
Expertly remastered – superb sound - top quality reproduction. The best in the business!
Tracklist
01. Kokorokoo
02. Wango Wango
03. So So Mi La So
04. Sweet America
05. Ye Tie Wo
06. Che Che Kule
07. Mentumi
08. Sweet Sounds
09. Do You Know
Bonus Tracks:
10. Wango Wango (Makin' Everybody Happy) (Single Version) Single A-side (Germany, ℗ 1972)
11. Ana-Bo Single B-side of 'Wango Wango'
More Releases from Osibisa