Happy Children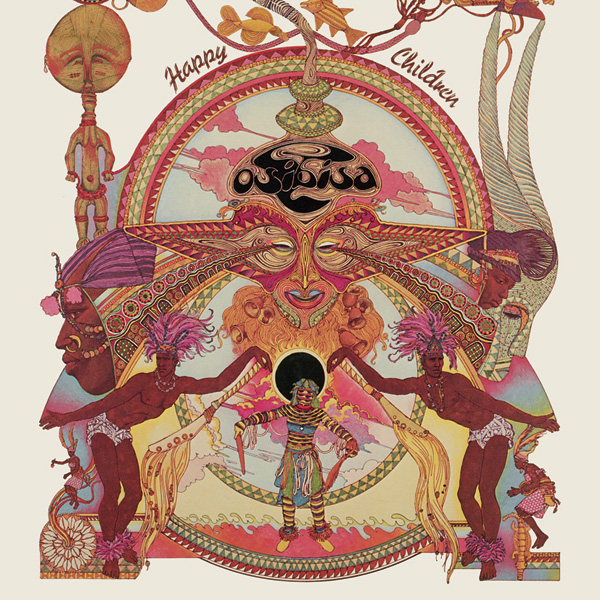 Happy Children
'WHEN THE HISTORY OF AFRICAN MUSIC IS ULTIMATELY WRITTEN, OSIBISA WOULD HAVE HAD PROBABLY THE GREATEST IMPACT OF ANY GROUP'. Stevie Wonder
Now available on CD in Digipak format.
Fourth album issued in 1973 from one of the pioneering World Music bands.
A more contemporary production than their classic first trio of albums, paving way for later chart success with 'Sunshine Day'.
Features keyboards from Cat Stevens sideman Jean Roussel.
Leader Teddy Osei recently used the album to publicise his Dream Child Foundation in his native Ghana.
Includes 5 bonus tracks: A promo single version of 'Happy Children' with flip side; the single version of a cover of the Jimi Hendrix classic 'Fire', its B-side and an edited US promo version in mono.
Booklet with authoritative and extensive liner notes written by respected 'Record Collector' journalist Michael Heatley, including an interview with Osibisa founder Teddy Osei.
Expertly remastered – superb sound - top quality reproduction. The best in the business!
Tracklist
01. Happy Children
02. We Want To Know (Mo)
03. Kotoku
04. Take Your Trouble……Go
05. Adwoa
06. Bassa-Bassa
07. Somaja
08. Fire
Bonus Tracks:
09. Happy Children (Promo Single Version) Single A-side (UK Promo), ℗ 1974
10. Lolita (Promo Single Version) B-side of 'Happy Children', ℗ 1974
11. Fire (Single Version) Single A-side (Germany), ℗ 1974
12. Adwoa (Single Version) Single B-side 'Fire' (Germany), ℗ 1974
13. Fire (Edited Promo Single Version – Mono) Single A-side (US), ℗ 1973
More Releases from Osibisa