Live at Rockpalast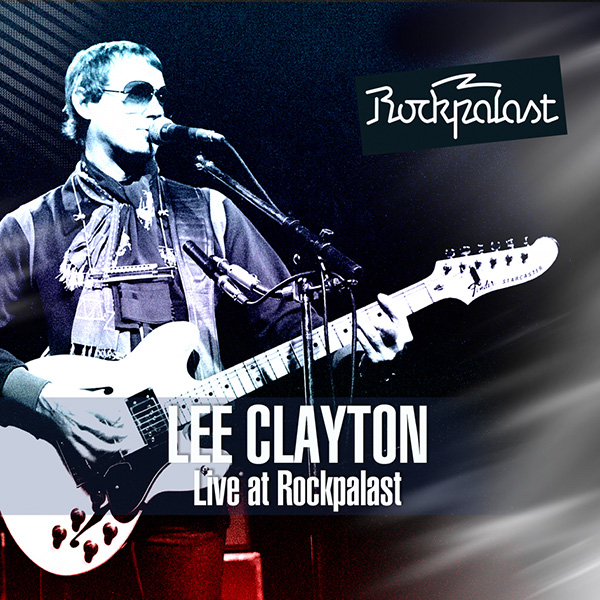 Live at Rockpalast
RESTORED CONCERT PERFORMANCE on REGION FREE NTSC DVD: (Audio selection of Stereo and 5.1 Surround Sound)
REMASTERED STEREO SOUNDTRACK CD
ROCKPALAST is a legendary 'live' music TV show hosted in Germany by the WDR channel. It first broadcast in 1974 and has become a pan-European television institution. It has its own fan club and online forum, and in almost four decades, it has become a trademark of quality viewing and listening.
PERFORMANCE DATE: Markthalle, Hamburg, 9th January,1980
Cheers greet the Lee Clayton Band 'all the way from Tennessee' on an exciting night in Hamburg, when they storm into 'Saturday Night', the first of 16 rollicking numbers featured on this superb in-concert DVD.
All the band's exuberant energy is captured on a set filmed for Germany TV's legendary Rockpalast TV show, back in 1980. You can see and hear the band - featuring guitarist and singer Lee Clayton backed by Philip Donnelly (guitar), Colin Cameron (bass) and Tony Newman (drums) - ripping into Country Rock ravers such as 'Tequila Is Addictive' and 'Ladies Love Outlaws'. These are rebellious songs that delighted yesteryear's audiences and still sound great to modern ears.
As one of American Country Music's most respected singer/songwriters, Clayton has been cited by Bono of U2 as an important influence. And you can hear why on a blistering set, that also includes songs from the darkly controversial 'Naked Child' album. This satisfying Rockpalast show has now been restored, remastered and preserved for rock history.
The detailed liner note by Tim Hinkley includes new quotes from Lee Clayton.
Tracklist
DVD:
1. Intro      
2. Saturday Night Special
3.  Tequila Is Addictive
4.  Draggin' Them Chains
5.  The Road
6.  Rainbow In The Sky
7.  My True Love
8.  Ladies Love Outlaws
9.  If You Can Touch Her At All
10. Like A Diamond
11. 10,000 Years / Sexual Moon
12. The Dream Goes On
13. Rumours, Gossip And Lies
14. I Think Of You / Wind And Rain
15. I Ride Alone 
16. Saturday Night Special (reprise)

Running time: approx. 80 mins
Region Free NTSC DVD. Audio selection of Stereo and 5.1 surround sound
CD:
1. Saturday Night Special
2.  Tequila Is Addictive
3.  Draggin' Them Chains
4.  The Road
5.  Rainbow In The Sky
6.  My True Love
7.  Ladies Love Outlaws
8.  If You Can Touch Her At All
9.  Like A Diamond
10. 10,000 Years / Sexual Moon
11. The Dream Goes On
12. Rumours, Gossip And Lies
13. I Think Of You / Wind And Rain
14. I Ride Alone
15. Saturday Night Special (reprise)
Soundtrack in Remastered Stereo
More Releases from Lee Clayton
Not found any release