Unleashed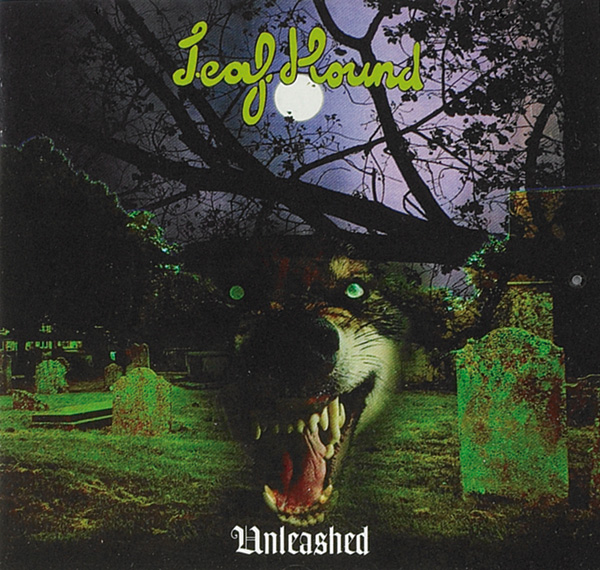 Unleashed
Cry havoc and let slip the Leaf Hounds of heavy rock! At long last, one of the UK's most exciting bands has come up with a hot, brand new album.
The release of 'Unleashed' on r.a.r.e. complements the band's original classic 'Growers Of Mushroom', a legendary 1970s album, reissued on Repertoire in 2005. This newly recorded set of high-octane performances features powerhouse vocalist Peter French - after spells with Cactus and Atomic Rooster - now back with a new line-up featuring fleet fingered guitarist Luke Rayner, Ed Pearson (bass) and Jimmy Rowland (drums).
Dynamic tracks such as 'One Hundred And Five Degrees', 'Barricades' and 'Too Many Rock'n'Roll Times' epitomise the band's allegiance to the legacy of Cream, Hendrix and Led Zeppelin. Outstanding cut 'Breakthrough' is a new version of a song originally sung by Peter French with Atomic Rooster in the 1970s.
The European release of 'Unleashed' will be supported by 'live' gigs (starting October 28 at the Underworld, Camden) by a band beloved of the rock media, and it marks an important step in the evolution of Leaf Hound.
Tracklist
01. One Hundred And Five Degrees
02. Barricades
03. The Man With The Moon In Him
04. Nickels And Dimes
05. Stop, Look And Listen
06. Overtime
07. Too Many Rock'n'Roll Times
08. Deception
09. Breakthrough
More Releases from Leaf Hound