Live at Rockpalast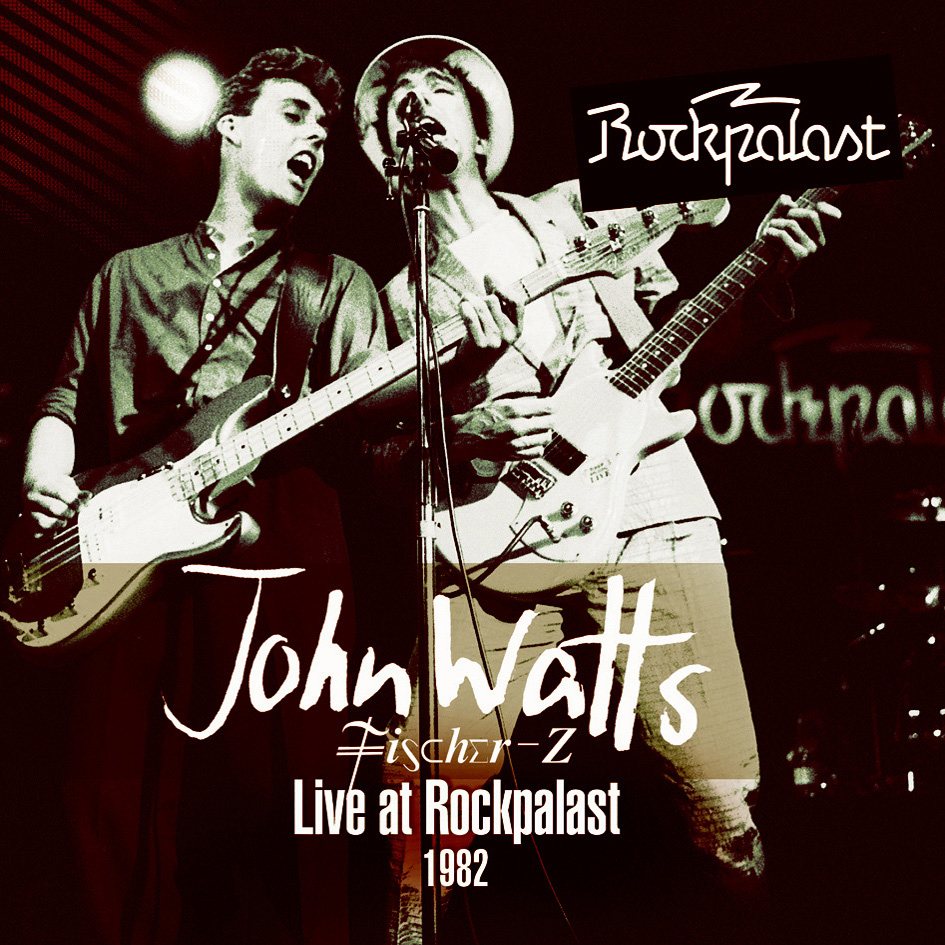 Live at Rockpalast
RESTORED CONCERT PERFORMANCE on REGION FREE NTSC DVD: (Audio selection of Stereo and 5.1 Surround Sound)
REMASTERED STEREO SOUNDTRACK CD
ROCKPALAST is a legendary 'live' music TV show hosted in Germany by the WDR channel. It first broadcast in 1974 and has become a pan-European television institution. It has its own fan club and online forum, and in almost four decades, it has become a trademark of quality viewing and listening.
PERFORMANCE DATE: Satory–Säle, Köln, Germany, 4thJune 1982
The former frontman of British new wave band Fischer Z is perennially popular in continental Europe.
John Watts split up Fischer-Z in summer of 1981. This performance from Cologne in 1982 is one of his first televised solo sets and includes solo and group material.
He is accompanied on the show by Dave Purdye (bass & backing vocals) and Derek Ballard (drums & backing vocals) who backed him on his first solo album 'One More Twist'.
The set includes Fischer-Z anthems 'Marliese', 'So Long' and 'Pretty Paracetemol'.
John Watts is now recording again as Fischer-Z and is once again active on the European gig circuit. He is also a talented multimedia performance artist, and last year performed a play at the Edinburgh Festival.
The detailed liner notes include new quotes from John Watts.
Expertly restored and remastered. Superb vision, outstanding sound.
Tracklist
DVD:
1. Intro
2. Watching You
3. So Long
4. Speaking A Different Language
5. Room Service
6. Lagonda Lifestyle
7. I Know It Now
8. Berlin
9. Carousel
10. One Voice
11. Pretty Paracetamol
12. Battalions Of Strangers
13. Marliese
14. Involuntary Movement
15. Relax
16. Wax Dolls


Running time: approx. 60 mins, Region Free NTSC DVD. Audio selection of Stereo and 5.1 surround sound
CD:
1. Watching You
2. So Long
3. Speaking A Different Language
4. Room Service
5. Lagonda Lifestyle
6. I Know It Now
7. Berlin
8. Carousel
9. One Voice
10. Pretty Paracetamol
11. Battalions Of Strangers
12. Marliese
13. Involuntary Movement
14. Relax
15. Wax Dolls
Soundtrack in Remastered Stereo
More Releases from John Watts
Not found any release