Live At Rockpalast (1994)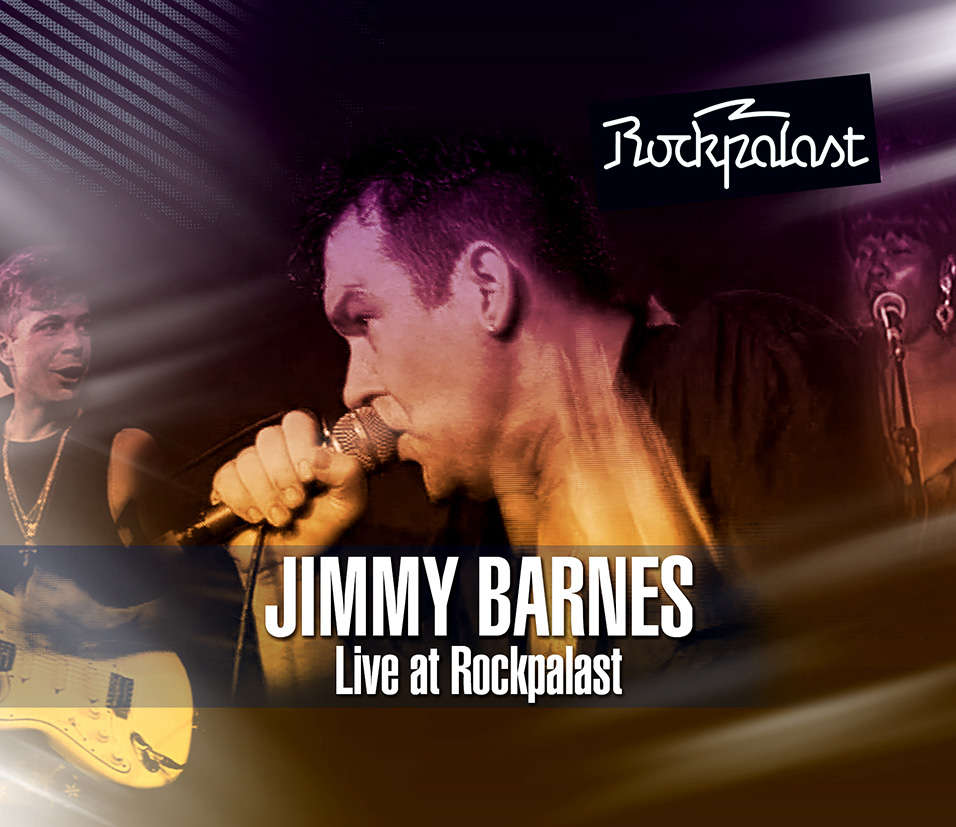 Live At Rockpalast (1994)
JUST UNDER 2 HOURS OF MUSIC FROM THE 1994 ROCKPALAST SHOW IN COLOGNE.
RESTORED CONCERT PERFORMANCE - REGION FREE NTSC DVD: (Audio selection of Stereo and 5.1 Surround Sound)
REMASTERED STEREO SOUNDTRACK CD
16-PAGE BOOKLET WITH DETAILED LINER NOTES AND QUOTES FROM JIMMY BARNES.
PERFORMANCE DATE: Live at Rockpalast, Alter Wartesaal, Köln, Germany 10th March, 1994
Born in Glasgow, Jimmy was the lead singer with legendary Australian hard rockers Cold Chisel for the decade to 1983. With a combination of fourteen Top 40 albums with Chisel and 13 charting solo albums (including nine Number Ones) he has the highest number of hit albums of any Australian artist.
In 1994, personal issues drove him from Australia, and he relocated to France, refusing to give in and triumphed over adversity. A man with a mission, a story to tell and a song to sing.
Fast forward to 2014, when he opened for the Rolling Stones on their Australian tour - further proving his standing by the best in Rock. He also released a 30th anniversary solo album.
Jimmy Barnes has always had an affinity with European audiences, and this performance showcases him at his raunchy best. Key tracks include 'Stone Cold', 'Too Much Ain't Enough Love' and his anthem, 'Working Class Man'.
Expertly restored and remastered. Superb vision, outstanding sound. The best in the business!
Tracklist
DVD:
1. Lay Down Your Guns
2. Sweat It Out
3. Flame Trees
4. Burn Baby Burn
5. Seven Days
6. Stone Cold
7. Stand Up
8. Too Much Ain't Enough Love
9. Khe Sanh
10. Wheels In Motion
11. River Deep Mountain High
12. Still On Your Side
13. Stand By Me
14. The Weight
15. Driving Wheels
16. Good Times
17. Working Class Man
18. Do Or Die
19. The Best
20. Resurrection Shuffle
21. Goodbye (Astrid Goodbye)
DVD running time: Approx. 110 mins
Region Free NTSC DVD.
Audio selection of Stereo and 5.1 surround sound.
CD 1:
1. Lay Down Your Guns
2. Sweat It Out
3. Flame Trees
4. Burn Baby Burn
5. Seven Days
6. Stone Cold
7. Stand Up
8. Too Much Ain't Enough Love
9. Khe Sanh
10. Wheels In Motion
11. River Deep Mountain High
CD 2:
1. Still On Your Side
2. Stand By Me
3. The Weight
4. Driving Wheels
5. Good Times
6. Working Class Man
7. Do Or Die
8. The Best
9. Resurrection Shuffle
10. Goodbye (Astrid Goodbye)
Soundtracks in Remastered Stereo
More Releases from Jimmy Barnes
Not found any release