Do You Get The Blues?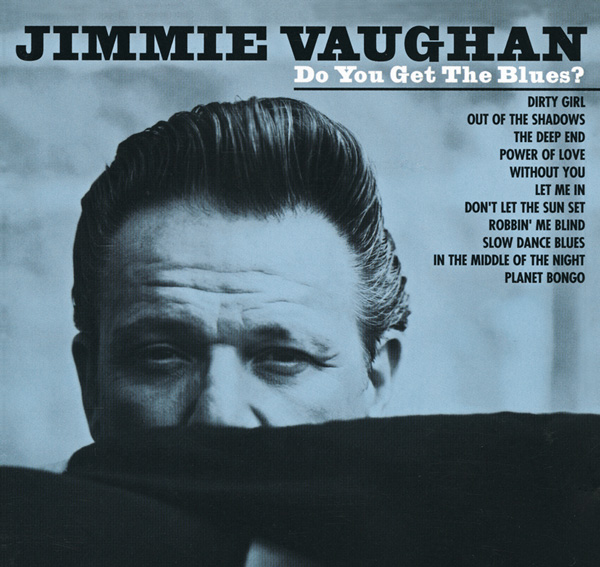 Do You Get The Blues?
Released in 2001 by Artemis Records, this was the third solo album from guitarist/singer Jimmie Vaughan, elder brother of the late Stevie Ray. It remained as his last truly solo effort until 2010. Guest stars include blues harmonica legend James Cotton and guitarist Tyrone Vaughan, Jimmie's son – now a star in his own right. Track 'In The Middle Of The Night' features Tommy Shannon & Chris Layton of Stevie Ray's band Double Trouble. Jimmie is still very active. He was nominated for 'Best Traditional Blues Album' at the 2011 Grammy Awards and in April 2013 will feature at Eric Clapton's Crossroads Festival. Booklet with authoritative and extensive liner notes written by respected 'Record Collector' journalist Michael Heatley. Expertly remastered in the studio by Jon Astley (who has worked on recordings by the Who, Led Zeppelin, George Harrison and many others).
Tracklist
01. Dirty Girl
02. Out Of The Shadows
03. The Deep End
04. Power Of Love
05. Without You
06. Let Me In
07. Don't Let The Sun Set
08. Robbin' Me Blind
09. Slow Dance Blues
10. In The Middle Of The Night
11. Planet Bongo
More Releases from Jimmie Vaughan