Fifth Element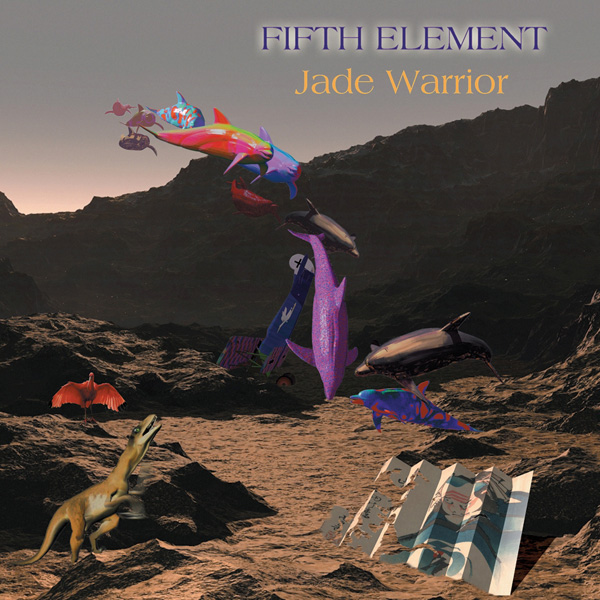 Fifth Element
Jade Warrior recorded more material a few months after the 1973 London sessions that resulted in their unreleased 'Eclipse' album. This has now been assembled to create a second CD, 'The Fifth Element', full of superb performances featured on eight dynamic tracks.
Drummer Allan Price back original Jade Warriors Jon Field, Glyn Havard and Tony Duhig and says Havard: "Both 'Eclipse' and 'Fifth Element' are different from the previous three studio albums, in that we had a powerful drummer. We had also been touring America, resulting in a harder, rockier sound. On these sessions we also had Dave Duhig on second guitar and there was a lot more jamming."
Among the highlights are such songs are 'On the Mountain Of Fruit And Flowers' and '24 Hour Movie' that reflect the experimental, progressive mood of the times. "These songs are all part of the Jade Warrior legacy and it's great to have them released," says Havard.
This CD has liner notes by Chris Welch and it includes the exclusive new interview with Glyn Havard, who tells the story of the band and describes the various tracks. Digitally remastered and with new cover artwork by Jon Field.
Tracklist
01. On The Mountain Of Fruit And Flowers
02. Discotechnique
03. Hey Rainy Day
04. We Are The One
05. 24 Hour Movie
06. Annie
07. Yam Jam
08. Have You Ever
More Releases from Jade Warrior