In the Beginning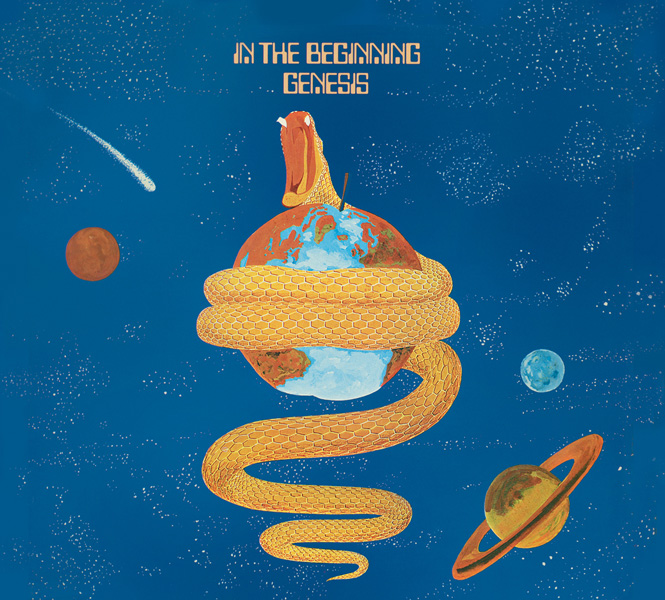 In the Beginning
The world's most successful Prog rock group's debut album is now available on Repertoire, with the later, rarer, 1974 re-issue cover.
Here is the original Genesis line up, fronted by the charismatic Peter Gabriel, powered by the combined talents of keyboard supremo Tony Banks, bass player Mike Rutherford, lead guitarist Anthony Phillips and drummer John Silver. LP produced by Jonathan King.
Features the stereo version of the album, plus bonus tracks comprising all three mono singles (A & B-sides).
Genesis' original guitarist Anthony Phillips is interviewed by respected Genesis biographer, author and journalist Chris Welch for the exclusive, detailed and authoritative liner notes in the booklet.
Expertly remastered – superb sound - top quality reproduction. The best in the business!
Tracklist
1. Where The Sour Turns To Sweet
2. In The Beginning
3. Fireside Song
4. The Serpent
5. Am I Very Wrong?
6. In The Wilderness
7. The Conqueror
8. In Hiding
9. One Day
10. Window
11. In Limbo
12. Silent Sun
13. A Place To Call My Own
Original LP release: Decca SLK 4990, p.1969, c.1974
Bonus tracks:
14. The Silent Sun
Mono single, A-side. Decca F 12735, p.1968
15. That's Me
Mono single. B-side, Decca F 12735, p.1968
16. A Winter's Tale
Mono single, A-side, Decca F 12775, p.1968
17. One Eyed Hound
Mono single, B-side, Decca F 12775, p.1968
18. Where The Sour Turns To Sweet
Mono single, A-side, Decca F 12949, p.1969
19. In Hiding
Mono single, B-side, Decca F 12949, p.1969
More Releases from Genesis