Live At Rockpalast (1985)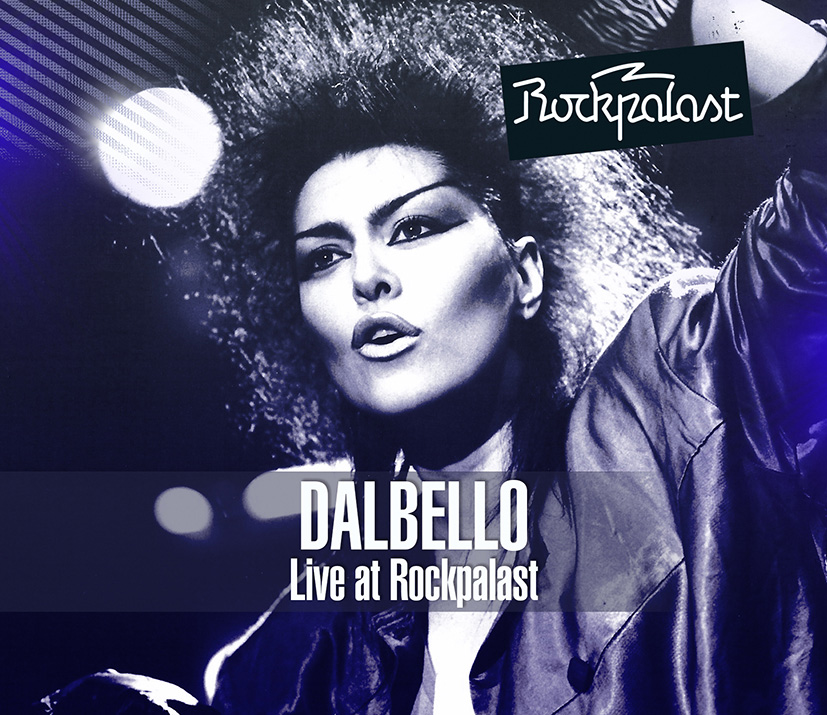 Live At Rockpalast (1985)
RESTORED CONCERT PERFORMANCE on REGION FREE NTSC DVD: (Audio selection of Stereo and 5.1 Surround Sound)
REMASTERED STEREO SOUNDTRACK CD
16-PAGE BOOKLET WITH DETAILED LINER NOTES, INCLUDING A NEW INTERVIEW WITH DALBELLO.
PERFORMANCE DATE: Live at Rockpalast, Zeche, Bochum, Germany 1st October, 1985
1985 concert from the Canadian singer-songwriter with attitude, often cited as forerunner to Alanis Morissette. Dalbello, in turn, was influenced by Chrissie Hynde, Annie Lennox and Patti Smith. A talented artist and writer, she has written songs for such major artists as Bryan Adams, Heart and Julian Lennon, and performed and recorded with Rush's Alex Lifeson and Boz Scaggs.
Dalbello has not released an album since 1996 and has focused on producing and writing for other artists and jingles. This rare and well received 'live' performance, captured on film, showcases her 1984 album 'womanfoursays', co-produced by David Bowie's guitarist Mick Ronson.
With few Dalbello recordings on the market, this rare release is something that fans will savour and enjoy. The informative booklet includes a new interview with Dalbello with recollections of the show.
Expertly restored and remastered. Superb vision, outstanding sound. The best in the business!
Tracklist
DVD:
1. Cardinal Sin
2. Devious Nature
3. Path Of Least Resistance
4. Baby Doll
5. Wait For An Answer
6. Animal
7. Guilty By Association
8. She Pretends
9. Gonna Get Close To You
10. Black On Black
11. Animal
DVD running time: Approx. 60 mins
Region Free NTSC DVD. Audio selection of
Stereo and 5.1 surround sound
CD:
1. Cardinal Sin
2. Devious Nature
3. Path Of Least Resistance
4. Baby Doll
5. Wait For An Answer
6. Animal
7. Guilty By Association
8. She Pretends
9. Gonna Get Close To You
10. Black On Black
11. Animal
Soundtrack in Remastered Stereo
More Releases from Dalbello
Not found any release