Sagittary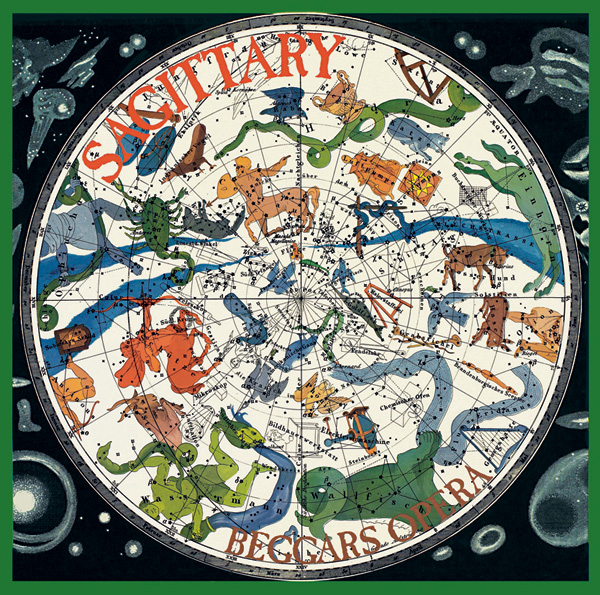 Sagittary
Beggars Opera was once hailed as Scotland's only classical progressive rock band. During their heyday in the 1970s, they released four splendid albums for the legendary Vertigo label and were celebrated for their electrifying 'live' performances. 'Sagittary' was the group's fifth album, recorded in 1974 at the request of German label Jupiter.
The group had just split up, but got back together with a revived version for these recording sessions. The line up included founder member Ricky Gardiner (guitar, vocals) together with newly recruited singer Pete Scott and Mike Travis, ex-Gilgamesh, on drums.
The Operatic-ones romp through a selection of ten melodic and stimulating songs, such as 'Something To Lose', 'World Crisis Blues' and the sweetly titled 'Smiling In A Summer Dress'. Here is a band that built up a loyal audience for its adventurous blend of rock and the classics, and has long since retained its cult following, who will be delighted to hear this rare album once more.
Tracklist
01. Sagittary (04:50)
02. Love Of My Own (02:37)
03. Smiling In A Summer Dress (03:56)
04. World Crisis Blues (02:37)
05. Just Twenty One (04:05)
06. Simplicity (02:53)
07. Freedom Song (02:53)
08. Something To Lose (04:26)
09. I'm The Music Man (02:52)
10. Jack The Ripper (03:21)
More Releases from Beggars Opera