Art Gallery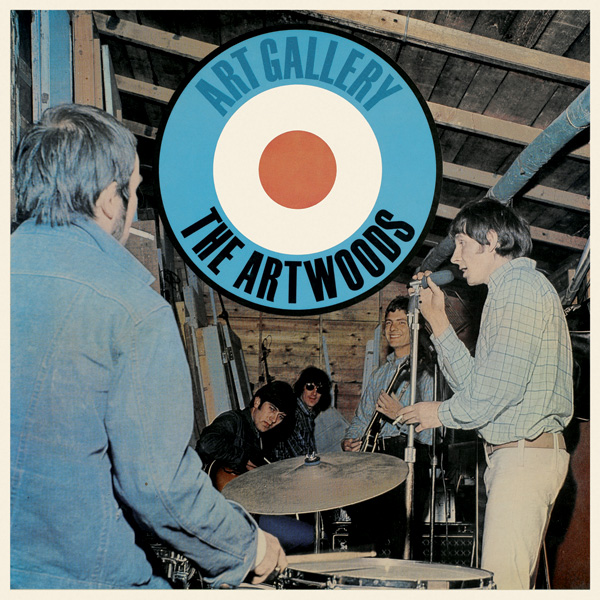 Art Gallery
One of the finest British R&B groups of the Sixties, The Artwoods starred such great players as organist Jon Lord, who later found fame with Deep Purple and Whitesnake, and dynamic drummer Keef Hartley, who went on to play with John Mayall.
Here are the original 12 dynamic performances from their rare 1966 album, together with the best of their EP and singles tracks. Singer Art Wood roars through cover versions of soul classics like 'I Keep Forgettin'', while Jon Lord raves it up on his Hammond organ showcase number 'Walk On The Wildside'.
Band leader Art Wood - brother of Ronnie Wood of the Faces and Rolling Stones - sadly died in 2006, and this CD now represents a fitting memorial to one of the founders of the UK blues movement. The CD notes by Chris Welch tell the story of Art and a band fondly remembered by collectors and blues fans.
Tracklist
01. Can You Hear Me (2:54)
02. Down In The Valley (02:57)
03. Things Get Better (02:24)
04. Walk On The Wild Side (05:32)
05. I Keep Forgettin' (02:26)
06. Keep Lookin' (03:03)
07. One More Heartache (03:09)
08. Work, Work, Work (03:30)
09. Be My Lady (03:02)
10. If You Gotta Make A Fool Of Somebody (02:01)
11. Stop And Think It Over (02:57)
12. Don't Cry No More (03:52)
Bonus tracks
13. Sweet Mary (02:53)
14. If I Ever Get My Hands On You (02:01)
15. Goodbye Sisters (02:53)
16. She Knows What To Do (02:28)
17. I Take What I Want (02:54)
18. I Feel Good (02:42)
19. What Shall I Do (02:50)
20. In The Deep End (03:02)
21. These Boots Are Made For Walkin' (02:48)
22. A Taste Of Honey (03:13)
23. Our Man Flint (02:59)
24. Routine (03:10)
25. Brother Can You Spare A Dime (02:52)
26. AI's Party (02:41)
More Releases from Artwoods, The