Splendid Brazil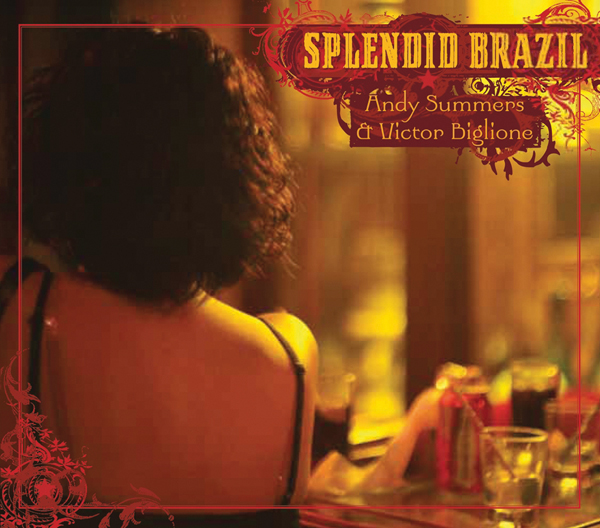 Splendid Brazil
Andy Summers remained an active and creative artist in the years before the historic reunion with The Police in 2007. His output of solo albums saw him span the genres and he also embarked on exciting collaborations with other artists.
Summers' work with fellow guitar virtuoso Victor Biglione has been especially fruitful. Their critically acclaimed debut album 'Strings Of Desire' led to their second CD 'Splendid Brazil', recorded in 2005. Once again, the pair perform duets on acoustic guitars with no other instrumental accompaniment. Yet such is their empathy, they can provide all the melodic and rhythmic structures needed to produce entirely satisfying music.
They concentrated on familiar standards for their first album, but 'Splendid Brazil' celebrates the kind of material more familiar to Victor Biglione, one of South America's foremost musicians - yet the two musicians complement each in a stylistic meeting of hearts and minds. The sparkling interplay on 'Campina Grande', for example, is a splendid example of their unique telepathy.
Tracklist
01. Double Rainbow

02. Lamento

03. Campina Grande

04. Zingaro

05. Casa Forte

06. As Rosas Nao Falar

07. Vento Bravo

08. Useless Landscape

09. Braziliance

10. Fotografia

11. O Ovo

12. O Ovo (Reprise)
More Releases from Andy Summers