Peggy's Blue Skylight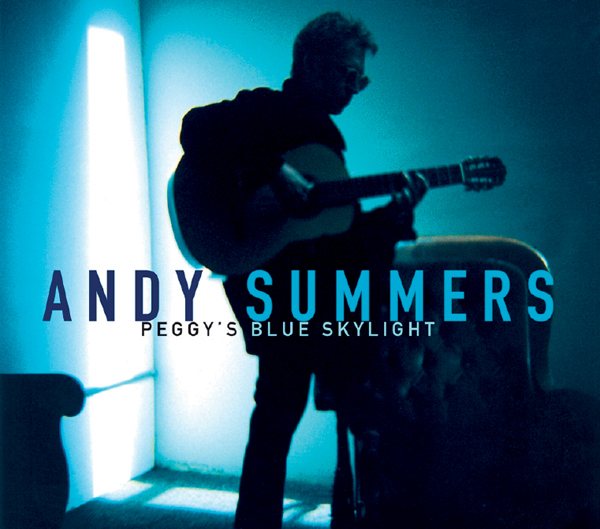 Peggy's Blue Skylight
Recorded in America in 2000, 'Peggy's Blue Skylight' is guitarist Andy Summers´ tribute album to jazz pioneer and legend Charles Mingus.
It features The Police guitarist with all-star guests including, among others, Deborah Harry, Q Tip, The Kronos Quartet, Rob Thomas, Randy Brecker and The Jazz Passengers, all playing tribute to one of the world's greatest 20th century jazz composers.
This special collectors' edition also features three additional bonus tracks- 'East Coastin', 'Fables Of Faubus' and 'Noddin' Your Head Blues'. None of these tracks were not included on the original release and are presented here for the first time.
Tracklist
01. Boogie Stop Shuffle

02. Tonight At Noon

03. Reincarnation Of A Lovebird

04. Opus Three

05. Cumbria Jazz Fusion

06. Remember Rockefeller At Attica

07. Peggy's Blue Skylight

08. Weird Nightmare

09. Goodbye Pork Pie Hat / Where Can A Man Find Peace

10. Free Cell Block F

11. Self Portrait In Three Colors

12. Myself When I Am Real
Bonus tracks
13. East Coastin'

14. Fables Of Faubus

15. Noddin' Yer Head Blues
More Releases from Andy Summers