Green Chimneys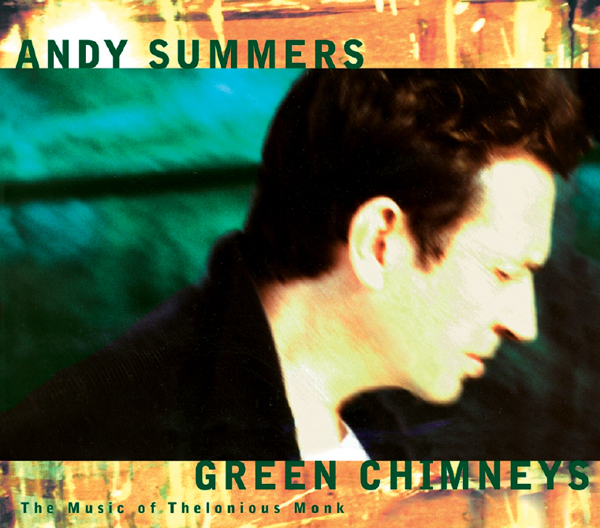 Green Chimneys
First released in 1999, 'Green Chimneys' is Andy Summers´ tribute to the music of jazz legend Thelonius Monk. It features The Police guitarist recorded in California with a host of the best players in the world, and it includes Sting on vocals on the classic Monk track 'Round Midnight'.
The newly remastered album also includes four bonus tracks: 'Crepescule With Nellie', 'Locomotive', 'Off Minor' and 'Ruby (Electric Version), My Dear,' which were not included on the original release, and were found in the vaults by Andy, who decided to include them on this special collectors edition.
"I was sixteen when I first heard Monk's music. It knocked me out, got under my skin. It was jazz, but it was something else, African-magical-cubist-primitive-Monk's world...." states Andy in his sleeve notes. "I have always loved Monk and his music, he created his own universe, one that has not only sustained me, but has been a constant source of inspiration and delight.... Thank you, Thelonius"
Tracklist
01. Green Chimneys

02. Hackensack

03. Brilliant Corners

04. Monk's Dream

05. Round Midnight

06. Bemsha Swing

07. Shuffle Boil

08. Boo Boo's Birthday

09. Evidence

10. Ugly Beauty

11. Think Of One

12. Light Blue/Rhythm-a-ning

13. Ruby My Dear
Bonus tracks
14. Crepescule With Nellie

15. Locomotive

16. Off Minor

17. Ruby My Dear (Electric Version)
More Releases from Andy Summers